Having decided not to sell her after all, I went back and started what I consider an important modification- "invisible" taillights for driving use when not at an event etc- something I had been working out in my head for some time. I have seen some bad, and some ugly taillight additions- from bolt on or magnet mount attachments thrown on, to taillamps in place of the rear reflectors, which did not look at all correct... So I decided some proper camouflage was in order.
I started by removing the rear reflectors, and putting a hole centered between the bolt holes. I then enlarged this, and then used a Grenlee punch to take it out to a large enough size to fit the bolt for a large punch...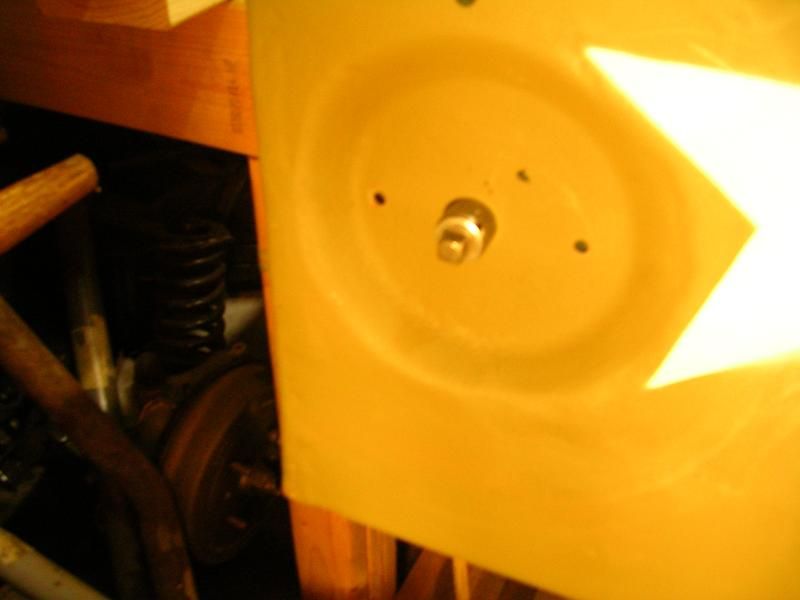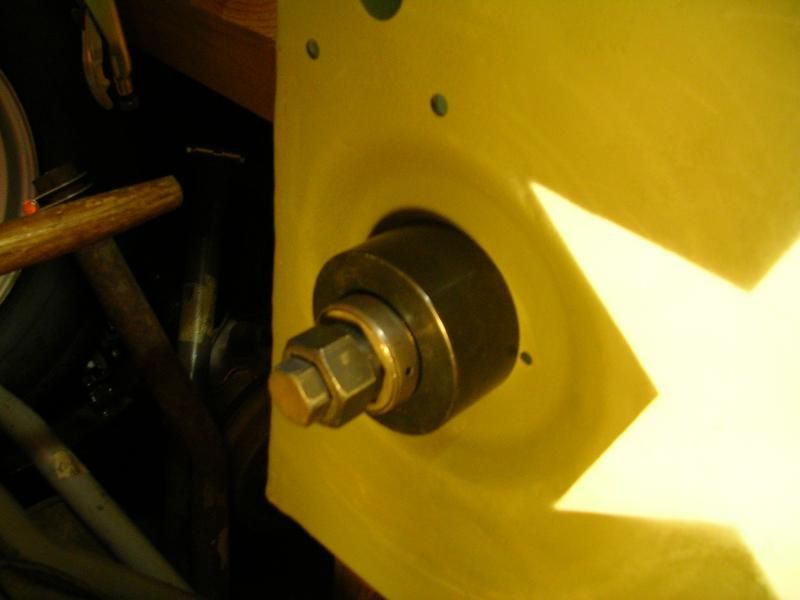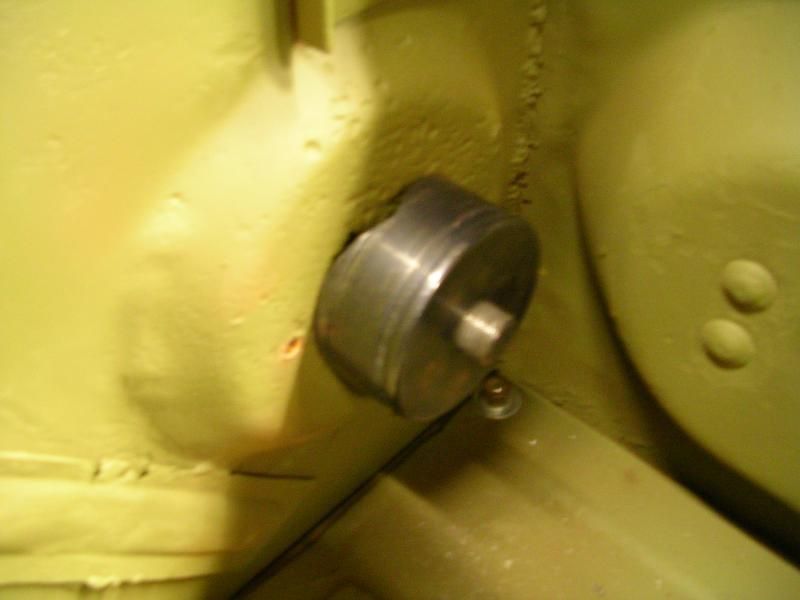 Once the hole was opened up, I removed the reflector from the housing, and put it back without the backplate: This left a transparent red reflector in place over the hole. With the reflector in place this way, it looks quite accurate- as it is simply the reflector in place- over a hole...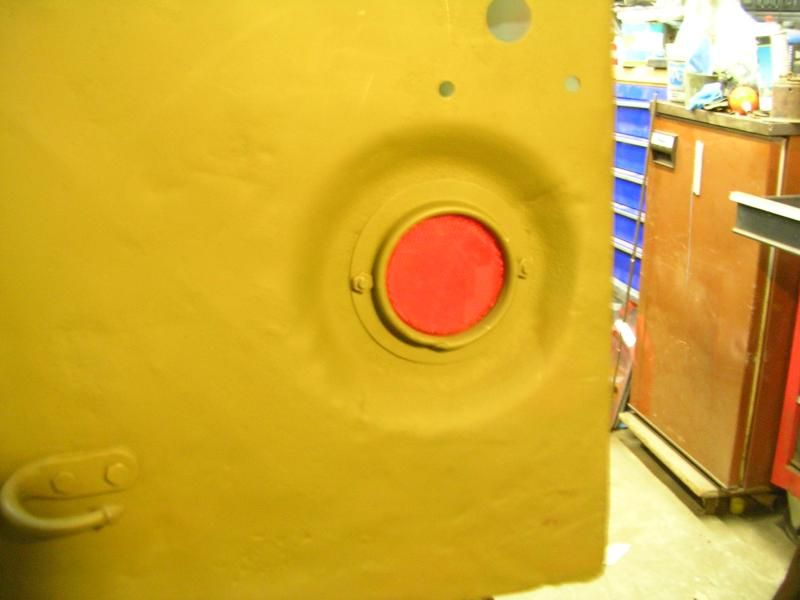 With the addition of a flush mount taillight equipped with a clear lens mounted inside the toolbox, the reflector now becomes the colored lens for the taillight assembly. My photo shows the lamp unit temporarily installed using green tape... I will be making a pair of adapter plates, which will mount to the reflector bolts(screws), and will have three screws to mount the lamp unit to. I will also be cutting holes into the reflector retainer backings, and using some silicone sealant to seal the reflector to the body & prevent water ingress.
With the addition of some power, the lens glows nicely: I think I may grind the reflector prisms down a little, to improve the light transfer, but even so, it seems to have a good glow. I will also be adding some silver reflective paint inside the taillight housing, to additionally improve the light output.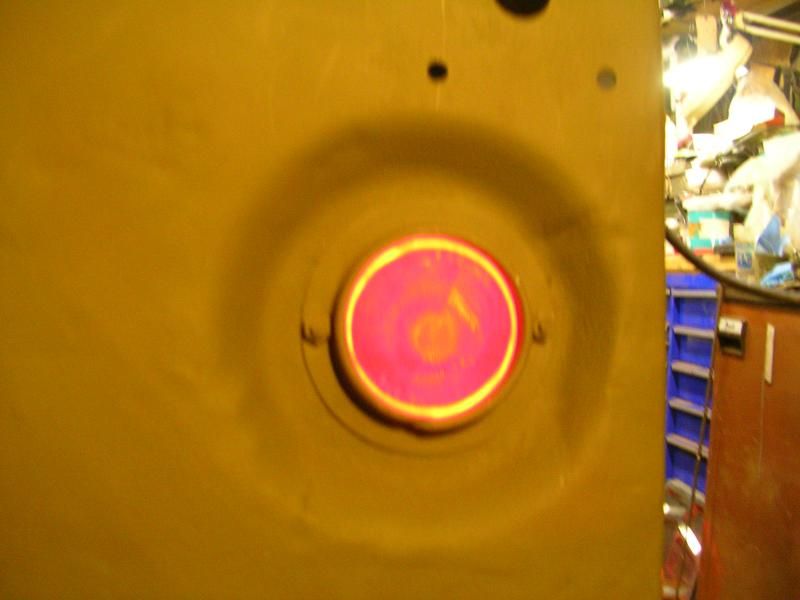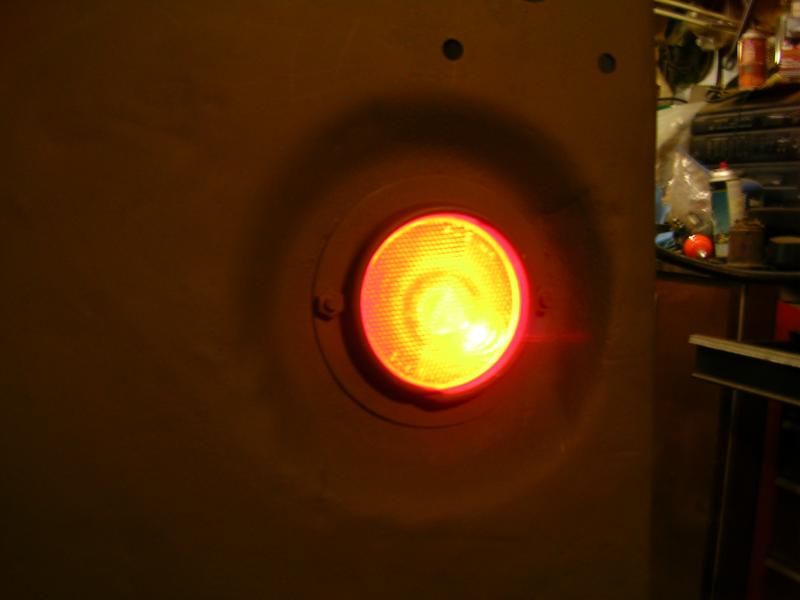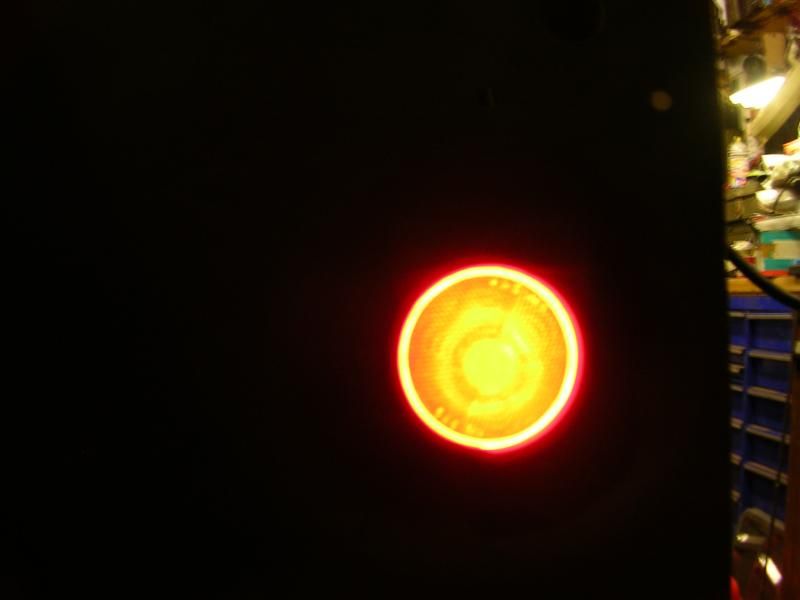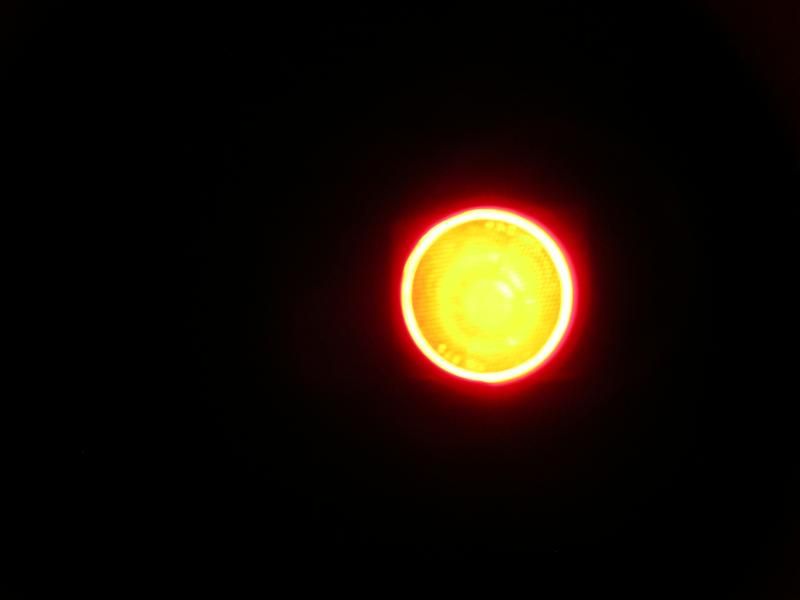 For the front, I am converting a damaged pair of blackout marker lamps to be turn signals... From the outside, they will look normal, but will be relocated from where the regular ones are: If I work it right, they shouldn't be highly visible until the turn signals are operated.
The lights will all be controlled through a somewhat period self cancelling after market turn signal switch: Given the switch configuration, I can set it up to make the rear auxiliary brake lights operate as either brake lights or turn signals, just like a modern car... For WWII events, I will have the switch on a quick detach mounting, and a quick disconnect wiring harness, so all will appear as original in photos...
I got pics of it in the dark, from about 20 feet, or one car length or so back. Looks good to me! I did regular lamp & brake light...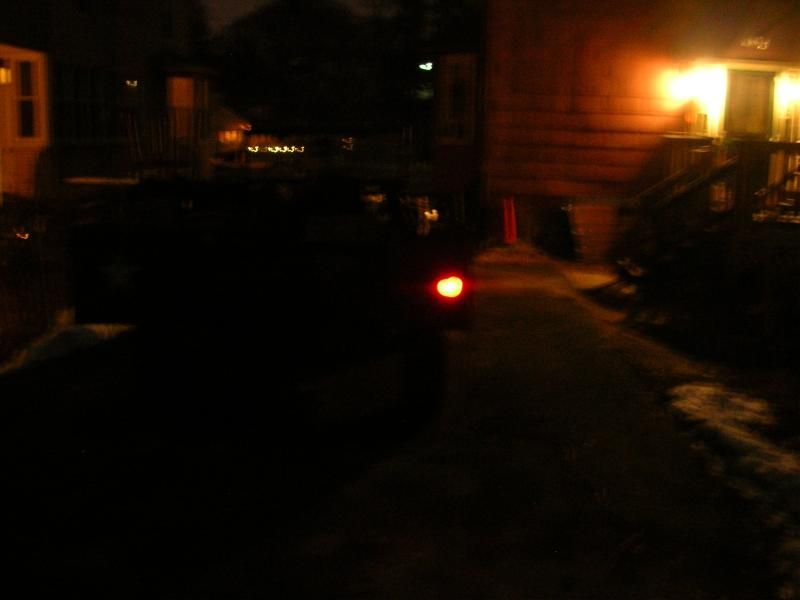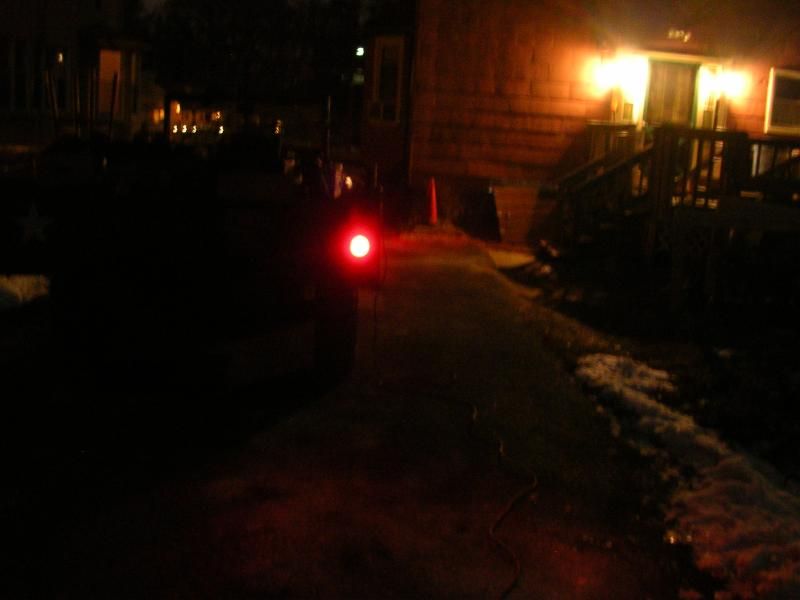 Scott